Things To Know About Photography As A Career
3 min read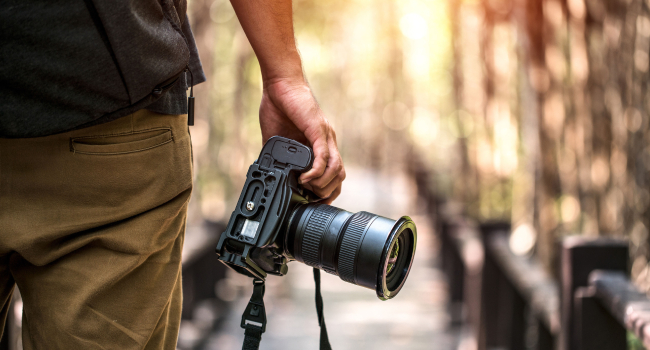 Overview Of Photography As A Career
Photography is the talent of capturing intricate moments in perfect frames. Photographers capture animals, people, buildings and also important events. With the recent growth in advertising and media industry, photography is considered as a lucrative and attractive career option. Today people look for professional wedding photographers for capturing the images of couples and guests. People who are passionate about photography can practice it as a profession. Here you would know about the educational requirements and specific eligibility criteria for taking up photography as a profession. You can also have a clear idea about the various types of photography which is becoming popular in recent years.
Taking Up Photography As A Profession
Photography is a popular profession, and many youngsters wish to become professional photographers. Here you would know about the educational requirements and eligibility criteria for becoming a professional photographer. You would also know about the scope and opportunities for photographers when taking it as a profession. You can also check out the reasons behind the photography career.
Educational Requirements: There are no mandatory educational qualifications to become a professional photographer or take up photography as a profession. But completing formal college education would be an added advantage. Passion and interest in photography can help people to become great photographers. People who have taken up photography as a hobby in their early age can develop it into a full-time career. Various colleges and universities are offering specialized courses in photography. People interested in photography can take up these courses to improve their photography skills.
It is always recommended that photographers obtain a degree in photography from a recognized photography or art school. This would help photographers to become professionals and to capture exceptional and unique images.
Some exceptional personal skills are required for taking up photography as a profession. Natural instinct, creative eye, attention to most exquisite details and perspective mind are some of the unique and essential qualities required for taking up photography as a profession.
There are various attractive career opportunities for photographers worldwide. Some of the notable job opportunities are mentioned below.
Photojournalist: Photographers work as a photojournalist in press and media. They must be capable of taking up pictures of sports, politics, places and other daily events. They develop photographic content of television, newspaper, magazine etc.
Advertising Photographers: Photographers who are into advertisement earn a decent income. They work for advertising agencies. They can also take up freelance photography in the advertisement industry.
Wedding Photographers: Today, there is a high demand for professional wedding photographers. Couples wish to create an everlasting memory of their wedding through quality and creative photographs. Thus they hire professional wedding photographers who can capture the actual emotion and feel of the wedding. Professionals who are specialized in candid wedding photography and couple portraits photography are in high demand
Fashion Photographers: Famous fashion designers and models hire these photographers. You may require sophisticated studios for freelancing as a fashion photographer for popular advertising agencies.
Freelance Photographers: This is the most preferred career option of most of the professional photographers. They are self-employed and can take up the roles mentioned above
Types Of Photography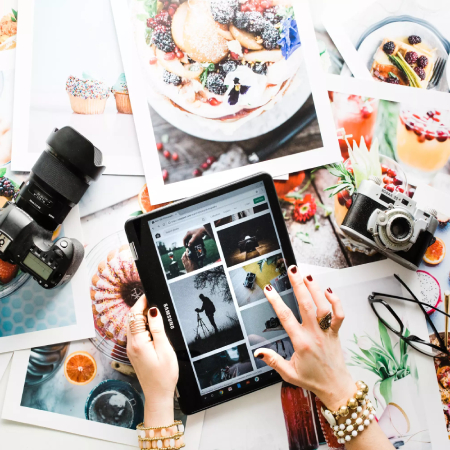 There are several types of photography and photographers can take up any one of the photography types and specialize in it.
Nature Photography: This is a type of photography where photographers capture various natural elements in the outdoors. This includes clicking images of plants, natural sceneries, wildlife, landscapes etc.
Still-life Photography: This is a particular genre of photography where photographers try to capture non-living objects. Group of objects or foodstuff are depicted in this type of photography.
Fashion Photography: This photography involves taking up pictures of models along with their fashion clothes. Fashion photographers should possess the skill of enhancing the beauty of the model and fashion clothes with the right use of photographic techniques.
Science Photography: This is a more technical type of photography where the photographer should possess knowledge of certain science-related subjects. They capture particular scientific objects and scientific phenomena of various disciplines.
The above offers the necessary information on taking up photography as a profession.